HOLIDAY GIFT GUIDE SUGGESTIONS FOR BABIES & KIDS Give an Amazing Gift That Keeps on Giving All Year Long from Great Brands Like bblüv, Lorena...
HOLIDAY GIFT GUIDE SUGGESTIONS FOR BABIES & KIDS
Give an Amazing Gift That Keeps on Giving All Year Long from Great Brands Like bblüv, Lorena Canals, Feltman Brothers, Isabelle Grace Jewelry & The Field
Another year is upon us to find the perfect gift for our sweet kiddos. This year, give an amazing gift you can feel good about. We've got thoughtful and creative gift ideas from brands like Feltman Brothers, bblüv, Isabelle Grace Jewelry and more. Check out these unique gift giving ideas below and feel confident knowing that you'll love these gifts as much as your kiddo!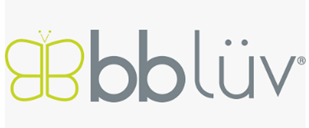 Today's parents need thoughtfully created and well-designed products for their little ones. They deserve quality products that are safe, durable, attractive, and make life easier. bblüv puts a great deal of effort in the design of their products so you can be assured that what enters your home will make life simpler for you and your baby. Their goal is to help you worry less about the 'what' and the 'how' and focus on what really matters: your little ones.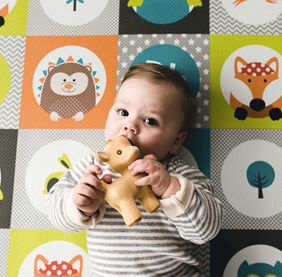 Whether you're playing at home or on an outing for the day, don't forget to bring along bblüv. With bblüv, you're ready for playtime on the playmat and naptime in the travel & play tent. These items are must-haves for the busy new parent. Made from non-toxic and easy-to-clean material, the Mülti Reversible Playmat is a safe and durable mat to promote learning and motricity from the very first months and for many years to come. The Düo Foot Finders stimulate and can help develop fine motor skills. You can also use them as puppets!  And lastly, the Glüv Baby Teething Mitten relieves a teething baby's gums while also providing entertainment. It is made from food grade silicone, carefully designed to provide different textures.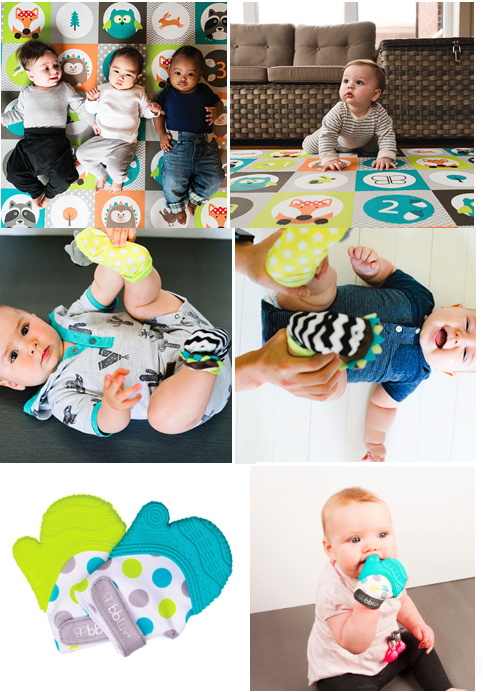 Featured from left to right—Mülti Reversible Playmat ($79.99), Düo Foot Finders ($12.99), Glüv Baby Teething Mitten ($13.99).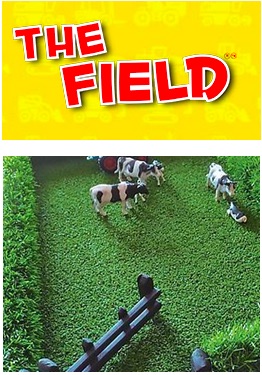 Creative play is proven to have intellectual, emotional and social benefits for children. The Field is a creative and imaginative learning toy for boys & girls ages 3+ and makes a perfect gift for the holidays. The Field offers a refreshing approach to the toy market by designing a simply yet elegant handcrafted toy where a child's imagination is the only prop needed to create hours of inspired play for children. Check out the mini sized fields for livestock to graze, machinery to drive around the field, hedging, meadows and a traditional wooden farm gate. Create your own outdoors and let the fun begin!
Choose from The Field Farm, The Compound and The Grass Roll, with the addition of two new field products, The Half Acre Field and The Field Paddocks.

Dress your little one to impress this holiday season in an original Feltman Brothers outfit. Feltman Brothers designs traditional, captivating clothing for babies and toddlers from newborn-4T. Feltman Brothers designs are made from super soft cotton with attention paid to every detail, from smocking to bullions and embroidery. Attire your little one in a heirloom quality outfit for special occasions such as weddings, birthdays, family parties, holidays, and more. Or, give your little one a lifelike baby doll that features exquisite detail and classic, embroidered fashions by Feltman Brothers! Choose one of the holiday perfect Feltman Brothers selections below…because it's the little things that make a big difference.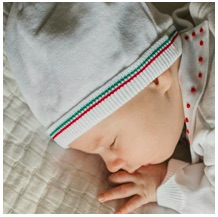 Featured above—Holiday Knit Hat ($15.75)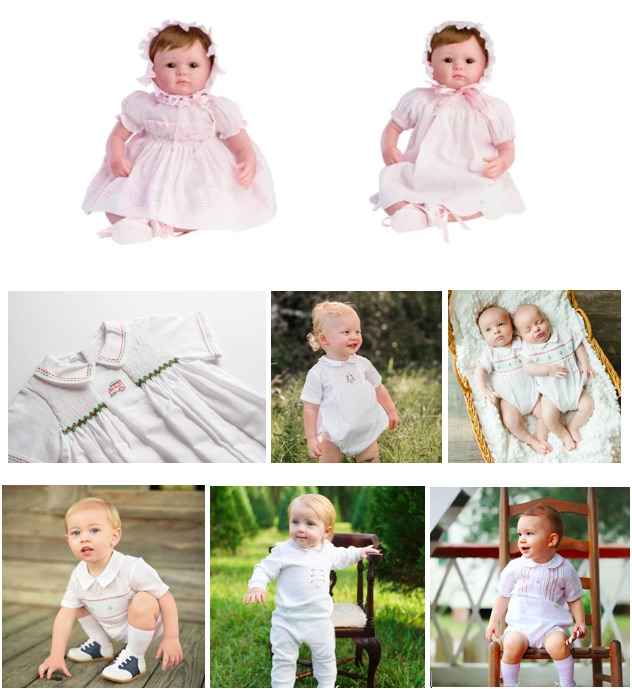 Featured from left to right—Caroline Grace Doll ($149), Emma Doll ($149), Holiday Train Creeper ($36.85), Holiday Tree Creeper ($49.95), Smocked Holiday Creeper ($48.50), Holiday Bobby Suit ($55.85), Holiday Knit Longall ($53.95), Holiday Dot Bobby Suit ($61.85), Holiday Tree Bobby Suit ($61.85), Smocked Holiday Longall ($56.85), Holiday Knit Dress ($49.95), Holiday Knit 2-Piece ($56.95), Classic Knit Cardigan ($36.50), Holiday Tree Bubble ($49.95), Holiday Zigzag Bishop Dress ($51.95), Long Sleeve Holiday Pearl Flower Bishop Dress ($67.95), Long Sleeve Smocked Holiday Dress ($67.95), Short Sleeve Holiday Bishop Dress ($65.95), Floral Lace Smocked Holiday Bib ($24.95), Smocked Holiday Bib ($23.95), Train Caboose Holiday Bib ($23.95), Smocked Ruffle Holiday Bib ($24.95).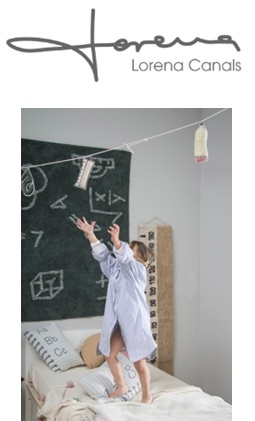 For over 15 years, Spanish Designer Lorena Canals has been the leading brand in the rug market and a pioneer in the concept of quality washable rugs. Lorena Canals' hypo-allergenic and functional rugs and accessories are made with non-toxic chemicals, natural dyes and without environmental hazards. The result is beautifully designed, eco-friendly and exceptionally-made rugs. Celebs fans such as Penelope Cruz, Jessica Simpson, Michael Phelps, and Kim Kardashian love Lorena Canals! Make your home ready for learning with the fun and exciting "Classroom Collection" shown below: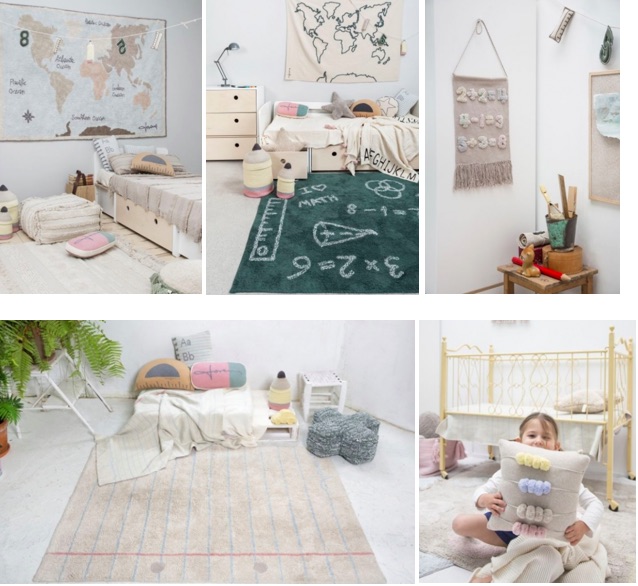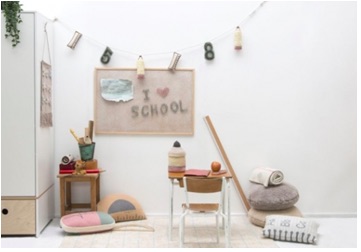 Featured above from left to right—Vintage Map Rug ($325), I Love Math Rug ($299), Canvas Map Wall Hanging ($69), Baby Numbers Wall Hanging ($55), Notebook Rug ($215), Ruler Knitted Cushion ($59), Notebook Knitted Cushion ($59), Eraser Knitted Cushion ($59), Small Pencil Basket ($35), Plus Sign Floor Cushion ($89), Notebook Baby Blanket ($89), Counting Frame Cushion ($49), and School Garland ($39).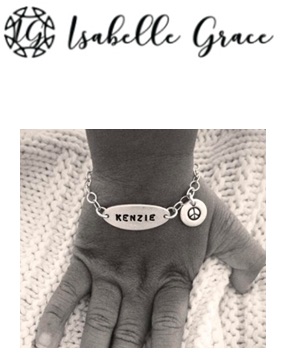 The perfect holiday gift is usually hard to come by, unless you're in-the-know with Isabelle Grace Jewelry. For handcrafted jewelry that's sustainably made in the USA, you can trust Isabelle Grace to deliver on lasting quality, gorgeous designs and beauty that never goes out of style. Isabelle Grace's trendy jewelry is a favorite of celebrities like Katherine Heigl, Lindsay Price, Tori Spelling, Courtney Mazza Lopez, Allison Sweeney and Kimberly Williams-Paisley. Find the ideal gift for your little girl below: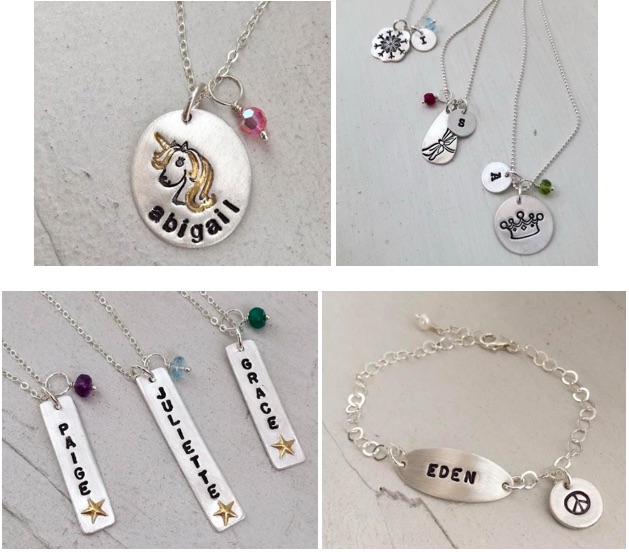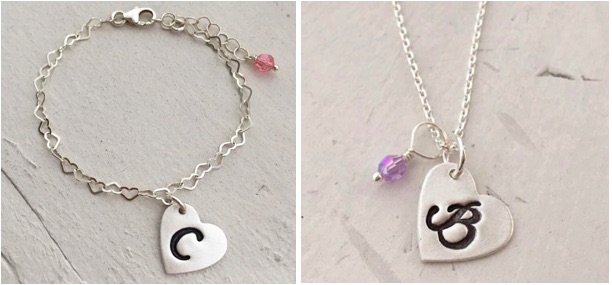 Featured from left to right—Unicorn Kisses Personalized Necklace ($65), Build Your Own Charm Necklace ($58), Girls ID Necklace ($65), Girls Identity Bracelet ($60), Lovely Hearts Bracelet ($45) and Lovely Hearts Necklace ($42).